TOGETHER WE MAKE A DIFFERENCE.
In Win Financial Group, we believe professionalism is a continual growth process. More than 80% of our Financial Advisors are Associate Financial Planners or Associate Financial Consultants.All of our consultants are well-equipped to conduct comprehensive, full financial needs assessment and planning for our clients.We place high emphasis on knowledge and excellence after sales service to serve our clients.We strive to build long term yet meaningful relationships so as to influence our clients to better plan for a more financially secured future.
Financial Services Consultants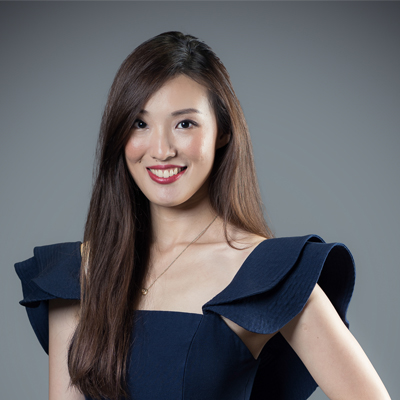 Yvonne Lim
Financial Services Consultant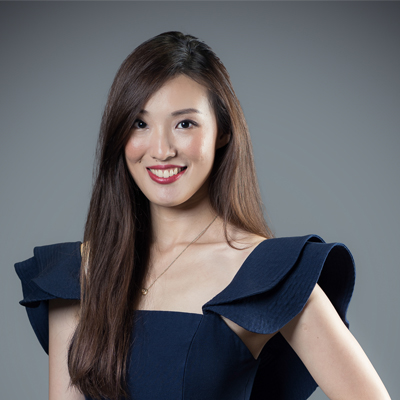 Title
: Career Consultant, Financial Services Consultant
Years of Experience
: 5-10 years
Education
: Degree in Business Management (Honours)
Notable Achievements
: Million Dollar Club Platinum
Specializations
: Corporate-Solutions, Financial-Planning, General-Insurance
Hobbies
: Reading, Spending quality time with family, Travelling
Title
: Career Consultant
Yvonne Lim
Financial Services Consultant
"Do to others as you would have them do to you."
-Luke 6:31
Yvonne's story
After graduating from the University of Birmingham (SIM), I decided to become an FSC with Win Financial. Like some others, I was initially sceptical about this career, and my family was not fully supportive of my choice. However, after seeing what really happens behind the scenes, it made me realise that no other career would be as purposeful. I strongly believe that with a great amount of effort, determination, and sincerity towards my clients, this career will certainly bring me what I want in life. I believe in providing the best of interests for my clients, like how I would do for myself and my loved ones. Financial planning, if done correctly, can lift burdens and free problems.
Read More About What Others Have To Say About Yvonne
"Yvonne took over our policies from a previous advisor and she has been exceptional. As parents of two young kids and being very unfamiliar with insurance, Yvonne provides us with relevant and sound advice. Sincere in her dealings, Yvonne always thinks of our needs first. To Yvonne, stay passionate and continue making a difference in the lives of others."
-Thanaraj, HOD Teaching
"When I started work and knew it was time to get my insurance sorted out, Yvonne, who was my University classmate came to my mind. During our meetup, I did not feel any pressure selling tactics and she ensured that I made an informed decision. On one occasion, I had to undergo an emergency surgery. I was thankful to have her assurance that I can go ahead with the procedure without worrying about the bills or backend."
-Amos Lim, Army Officer
"I knew Yvonne through my mother as she bought insurance for me when I was much younger. Yvonne is very friendly and professional throughout the process of advising me. She is detailed in her explanation and recommended plans that met my needs.Through Yvonne, I changed my perspective towards insurance and what it can do!"
-Vivian Koo, Social Worker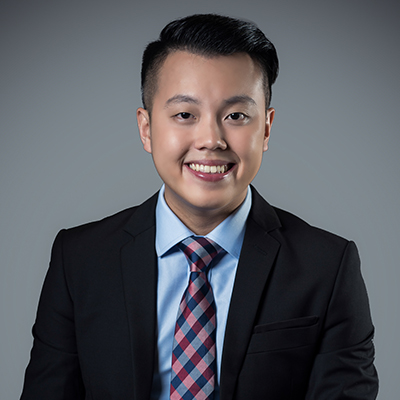 Zac Wong
Financial Services Consultant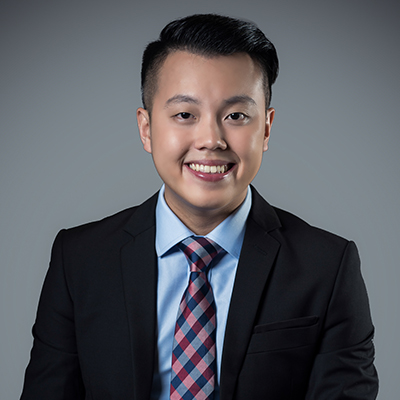 Title
: Financial Services Consultant
Years of Experience
: 5-10 years
Education
: Degree in Biological Sciences
Specializations
: Financial-Planning
Title
: Financial Services Consultant
Zac Wong
Financial Services Consultant
"There are three simple yet some of the hardest things that life can build upon: decisiveness, consistency, strength."
-Dr A.R. Bernard
Zac's Story
Despite having studied Life Sciences, I did not envision myself to be working in a lab doing repetitive lab tests daily. I wanted more than what a corporate job could offer, a more fulfilling and holistic career where I can serve others and be a blessing to them. I was first introduced to the financial industry when I worked as a part-time personal assistant for a Senior FSC. It was then that I witnessed how proper financial planning can help others and prepare them for the future. I saw purpose in this career, and how it can impact lives. Hence, I became an FSC too! My greatest desire is to make a positive difference to everyone that I meet.
Read More About What Others Have To Say About Zac
"Zac was my first financial advisor and he was very patient in explaining insurance jargon to help me understand my policies better. Most importantly, he did not push me into buying financial products. He cares for me genuinely as a client and friend. Thanks Zac!"
-Lim Xing Yi, HR Executive
"Zac really took the time and effort to analyse my current insurance portfolio and helped identify my gaps. He crafted a plan that met my needs and explained very clearly how financial products could help me achieve my life goals. With Zac as your financial consultant, you are definitely in good hands!"
-Lee Wei Jie, Army Officer
"I was looking to plan for my retirement and was introduced to Zac through a common friend. Zac used 'GoalsMapper' to chart out my cashflow and insurance coverage during my golden years. He then proposed retirement options to help me achieve my retirement goals. Placing his clients' needs as his top priority, Zac is an advisor I would strongly recommend."
-Tan Jia Ying, General Manager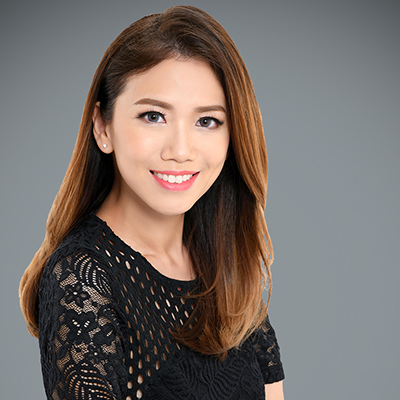 Zann Wong
Financial Services Consultant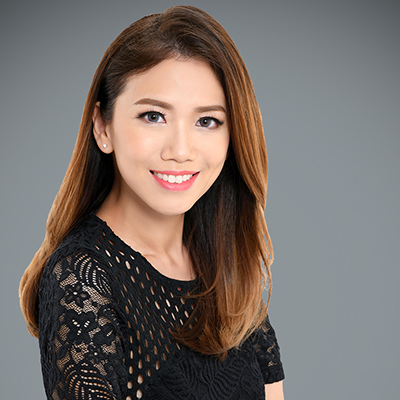 Title
: Financial Services Consultant
Years of Experience
: < 5 years
Education
: Diploma in Electrical Engineering
Specializations
: Financial-Planning
Hobbies
: Cooking, Gyming
Title
: Financial Services Consultant
Zann Wong
Financial Services Consultant
"The only way to achieve the impossible is to believe it is possible."
- Charles Kingsleigh
Zann's Story
I was looking to do something different after giving birth to my third child. While taking up his life policy, my advisor Winnie sold me the idea of joining her in the industry. She saw the potential in me and felt that the timing was right for me to consider a different path. I took a leap of faith and passed all the licensing exams within the first seating. As I went through the training, my conviction grew and so did my confidence. I enjoy the interaction part of the career and look forward to connecting more with my friends and knowing new people. I exercise often to keep fit and enjoy cooking a good meal for the family. In time to come, I hope to achieve MDRT like my mentor while embracing the whole person concept.
Read More About What Others Have To Say About Zann
"I have done a financial review with Zann and I found the process immensely helpful. She was thorough and did not jump into selling right away. I am more than happy to explore improving my portfolio with her due to my positive work experience with her as an ex-colleague."
-Travis Chia, Plant Manager
"I know Zann through my son's School Parent Support Group and I have found her to be responsible, warm and caring. She has many creative ideas and was able to get the team together to execute them. I am more than willing to let her review my policies upon knowing that she has joined the financial services industry." 
-Wei Tao, Homemaker
"I have known Zann as an ex-colleague and friend for more than a decade. Patient and encouraging, Zann is ever ready to lend a listening ear and give her most truthful and positive inputs. She prepares her classes well and is resilient towards challenges. I have no doubt Zann will serve me well when it comes to financial planning."
-Zhang Shuwen, Student Care Director
Legal Disclaimer
This is not the official website of AIA Singapore Private Limited (Company Registration No. 201106386R) (AIA). AIA disclaims all warranties of merchantability and fitness for purpose of the materials on this website. AIA makes no warranties or representations as to the results of the use of the materials on this website in terms of their correctness, accuracy and reliability. Nothing on this website should be regarded as an offer or solicitation to sell insurance products in any country to any person to whom it is unlawful to make such an invitation or solicitation in such a country.
""Terms of Use. (1) All trademarks, service marks, trade names, product names, icons and logos of AIA are owned by AIA and may not be used without prior written permission from AIA. (2) All AIA products and services referred to in this website (or linked thereto to the website) known as www.winfinancialgroup.com.sg( the "Agency Website") are offered only in countries where such products and services may lawfully be offered by AIA Singapore and the materials on the said Agency Website are not intended for use by persons located in or resident in, countries that restrict the distribution of such materials. (3) Neither the Agency Website nor the link to the products or services on AIA's corporate website should be regarded as an offer to sell or a solicitation to buy any insurance product or other products or services of AIA in any country to any person to whom it is unlawful to make such invitation or solicitation in such country. (4) No warranties regarding non-infringement of third-party rights, security, accuracy, fitness for purpose, merchantability or freedom from computer viruses in the Agency Website or the AIA corporate website (linked thereto) are given by AIA.
Information is correct as at 15 01 2021. (CC-MH-014-2021)