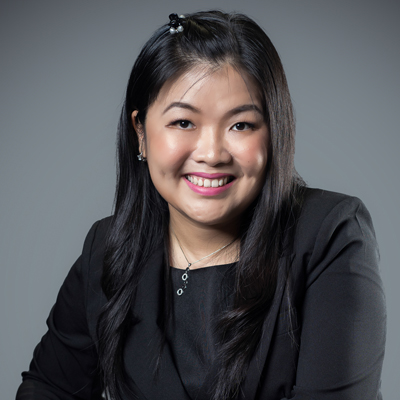 Francesco Lim
MDRT Consultant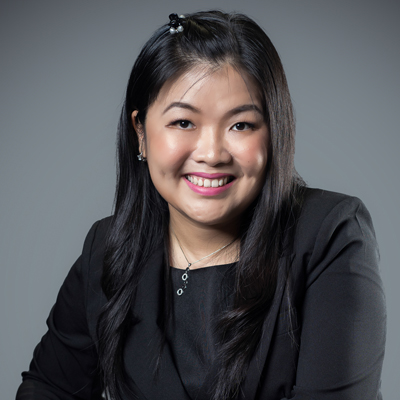 Title
: MDRT Consultant, Career Consultant
Years of Experience
: < 5 years
Education
: Degree in Computing & Business
Notable Achievements
: MDRT, PWM, Superstar Platinum
Specializations
: Financial-Planning, Legacy-Planning
Hobbies
: Meditating with my daughter
Title
: Career Consultant
Francesco Lim
MDRT Consultant
"Set your heart on doing good. Do it over and over again, and you will be filled with joy. If you want others to be happy, practice compassion. If you want to be happy, practice compassion."
-Dalai Lama
Francesco's Story
I was formerly a self-employed franchisor and retailer at outlets in Singapore and China. As a mother of two, however, I wanted to spend more time with my family in Singapore. I saw how my husband, as a Financial Services Associate Director at Win Financial, had helped many clients over his fifteen years in the industry. As such, I decided to join the team and become an FSC too. When I presented a claim cheque to a single mother who had breast cancer during her treatment period, I saw how meaningful my job can be – life is unpredictable, and everyone should have a Financial Advisor who is compassionate and willing to accompany them in their financial planning journey.
Read More About What Others Have To Say About Francesco
"Francesco is an incredibly patient financial planner. She is dedicated to finding the best and most effective coverage for her clients. Being a devoted Buddhist, Francesco is genuine in helping her clients and not doing business for the sake of maximising her own gains. If anyone needs a caring yet professional advisor, she is the one!"
-Clara Thang, Construction Firm Director
 "Francesco takes care of my family's financial planning needs. I am impressed with her helpfulness and prompt response whenever we have any questions or need help in claims or policy changes. I would recommend Francesco to anyone who requires a responsible Financial Services Consultant."
-Lynette Lee, Specialist Doctor
"I am greatly blessed to have Francesco (Fran in short) as my consultant in 2019. I am retiring in a few more years and I wished that I knew her earlier so that she could plan my different life stages in a holistic way. Fran has certainly provided very sound advice and as a result I entrusted her with my retirement and legacy planning. I endorse Fran as one of the best consultant you can ever have!"
-Dr Tan SN, Professor (Lecturer)
Title
: MDRT Consultant, Career Consultant
Years of Experience
: 5-10 years
Education
: Degree in Systems Engineering
Industry Certifications
: AWP, CFA® Level 2
Notable Achievements
: Centurion, MDRT
Specializations
: Financial-Planning
Hobbies
: Cycling, Piano, Tennis
Title
: Career Consultant
Leo Tan
MDRT Consultant
"Don't celebrate closing a sale, celebrate closing a relationship."
-Patricia Fripp
Leo's Story
The opportunity to venture into this career presented itself from an introduction by a mutual friend. Despite being initially sceptical, what drew me to this line of work eventually was my interest in personal finance and the entrepreneurial nature of my work. I also see it as a valuable opportunity to help others have peace of mind and reach financial freedom with proper insurance planning. Developing a long-term working relationship with my clients and being able to serve them at every stage of their lives are my goals as a Financial Services Consultant. With a combination of integrity and commitment, I hope to be the trusted one-stop financial solution for all my clients.
Read More About What Others Have To Say About Leo
"I bought my first policy through Leo when I first enlisted into the Army. Not only is Leo highly committed to his profession, he has outstanding work ethics and never compromises on his moral standards. I would recommend Leo to anyone without hesitation or reservation."
-Ng Chee Hao, Marketing Consultant
"Thank you, Leo for sharing your love and concern, and for introducing me to AIA! I deeply appreciate your sincere and attentive service as an advisor and your painstaking effort in customizing a detailed plan that is suited to my needs. Keep up the good work!"
-Aiysh Shiekh, Teaching Instructor
"Leo is a trustworthy financial consultant. I can depend on him to keep my financial plans in check and rely on his sound advice on how I can constantly improve it. A highly recommended financial consultant!"
-Hansel Tantohari, Student
Lyndon Lim
MDRT Consultant
Title
: MDRT Consultant, Career Consultant
Years of Experience
: 5-10 years
Education
: Degree in Business Management
Industry Certifications
: AFP, AWP
Notable Achievements
: Centurion, MDRT, PWM
Specializations
: Corporate-Solutions, Financial-Planning, General-Insurance, Legacy-Planning
Hobbies
: Baseball, HIIT, Watching Korean dramas
Title
: Career Consultant
Lyndon Lim
MDRT Consultant
"Always help someone. You might be the only one who does."
-Unknown
Lyndon's Story
I love travelling because I get to learn important life lessons from the people that I meet, and the insurance business provides just the avenue for me to do so. Having been in the insurance industry, helping clients tie through claims and their challenges in life, my conviction is this: insurance can change lives, and I can change lives. I acknowledge that being a competent and dedicated consultant to my clients demands great commitment, but it is definitely satisfying to live up to their expectations! As clients become friends and friends become clients, it empowers me to stay in touch with them and walk through life together as we often meet up for reviews on a yearly basis.
Read More About What Others Have To Say About Lyndon
"Not your average financial advisor. Ping Cheong (Lyndon's other name) genuinely cares for his clients and often goes beyond what is expected. I recall during the start of Covid-19, he proactively called me up to suggest adjusting my portfolio which eventually played out well. Exceptionally professional and friendly, I am thankful to have Ping Cheong as my financial advisor."
-Marx Low, Senior Software Engineer
"Ping Cheong is highly responsive and gives good recommendations as an insurance practitioner. He would assess my financial situation and goals before recommending a product. He is an MDRT Agent who is honest and acts best in his clients' interests. Would highly recommend Ping Cheong to my friends for their insurance needs."
-Yeow Min Quan, Analyst
"Ping Cheong is passionate & dedicated in helping his clients improve their lives in areas of insurance and wealth planning. He provides efficient services and often goes the extra mile to care for his clients' wellness. Happy to have an MDRT agent servicing me. This is one guy who gets the job done with heart and sincerity."
-Phyu Phyu, Bank Analyst
Legal Disclaimer
This is not the official website of AIA Singapore Private Limited (Company Registration No. 201106386R) (AIA). AIA disclaims all warranties of merchantability and fitness for purpose of the materials on this website. AIA makes no warranties or representations as to the results of the use of the materials on this website in terms of their correctness, accuracy and reliability. Nothing on this website should be regarded as an offer or solicitation to sell insurance products in any country to any person to whom it is unlawful to make such an invitation or solicitation in such a country.
""Terms of Use. (1) All trademarks, service marks, trade names, product names, icons and logos of AIA are owned by AIA and may not be used without prior written permission from AIA. (2) All AIA products and services referred to in this website (or linked thereto to the website) known as www.winfinancialgroup.com.sg( the "Agency Website") are offered only in countries where such products and services may lawfully be offered by AIA Singapore and the materials on the said Agency Website are not intended for use by persons located in or resident in, countries that restrict the distribution of such materials. (3) Neither the Agency Website nor the link to the products or services on AIA's corporate website should be regarded as an offer to sell or a solicitation to buy any insurance product or other products or services of AIA in any country to any person to whom it is unlawful to make such invitation or solicitation in such country. (4) No warranties regarding non-infringement of third-party rights, security, accuracy, fitness for purpose, merchantability or freedom from computer viruses in the Agency Website or the AIA corporate website (linked thereto) are given by AIA.
Information is correct as at 15 01 2021. (CC-MH-014-2021)